PROF OLUGBEMIGA OLUFOLAHAN OWORU
PROVOST, POSTGRADUATE COLLEGE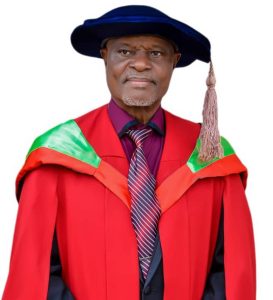 Prof. Olugbemiga Olufolahan Oworu is the Provost, of the Postgraduate College.
He completed his primary education at the Methodist Primary School, Oke Ado, Ibadan and Ibadan City Academy for his secondary school, he thereafter obtained his Teachers Grade Two certificate at St. Leo's Teachers' College, Abeokuta.
He attended Ogun State College of Education, Ijagun from where he obtained his National Certificate of Education, (NCE).
He further preceeded to the University of Benin, Benin City, Edo State for his Bachelor's Degree and Master Degree in Measurement and Evaluation from the same University.
He later bagged another Master Degree and a Ph.D specialising in Sports Administration and Management.
Prof. Oworu's teaching career spans through Primary Schools, Secondary Schools, Teacher Training College, College of Education and finally the University.
Prof. Oworu has written scholarly articles in National and International Journals.
He was promoted to the rank of Professor in October, 2014 thereby becoming a statutory member of the University Senate.
Prof. Oworu served as Dean, College of Science and Information Technology from 2015 to 2018, Chairman, of the University Teaching Practice Board before his recent appointment.